HF Fénix Lisboa Hotel * * * *
Recently extended and renovated, the HF Fénix Lisboa is located in the noble Praça Marquês de Pombal, the focal point for the most important things happening in the city in terms of leisure, business, culture and shopping. Only 6 km from Lisbon International Airport, the hotel not only has the public transport network at its door, but also the city's most important park, Parque Eduardo VII. A few yards away, are the famous Avenida da Liberdade and the no less famous Rossio, Praça dos Restauradores, Praça do Comércio and the River Tagus. Its new décor, dominated by Portuguese marble and oak, creates a timeless, welcoming atmosphere.
Hotel Nacional * * *
The Hotel Nacional in Lisbon, a 3-star hotel, offers a peaceful atmosphere, warm and modern facilities for a pleasant stay. Comfort, quality and friendliness are part of our hotel character, together with a personalized service provided to support the welfare of those who want to feel at home. It has at your disposal 59 rooms and 2 suites, 24-hour reception, concierge service, porters, laundry, lounge, common room, buffet breakfast and car park free of charge (subject to availability).
Residencial Horizonte * * *
Located in the city centre, facing the underground station (Parque), the Residencial Horizonte Hotel offers 53 rooms, recently renovated, all with private bathrooms, air conditioning, telephone with direct access, satellite TV, hairdryer and personal safe. The Residential Horizonte Hotel in Lisbon, is a 3-star establishment, offers a quiet and warm family atmosphere, where the guest will feel at home, offering 24-hour front desk, concierge and porter service, newspapers, laundry, bar and living room.

Note: There are transfers from the selected hotels/residencial to IM (Meteorological Institute) and return at the end of the day.
To book a hotel room, click here!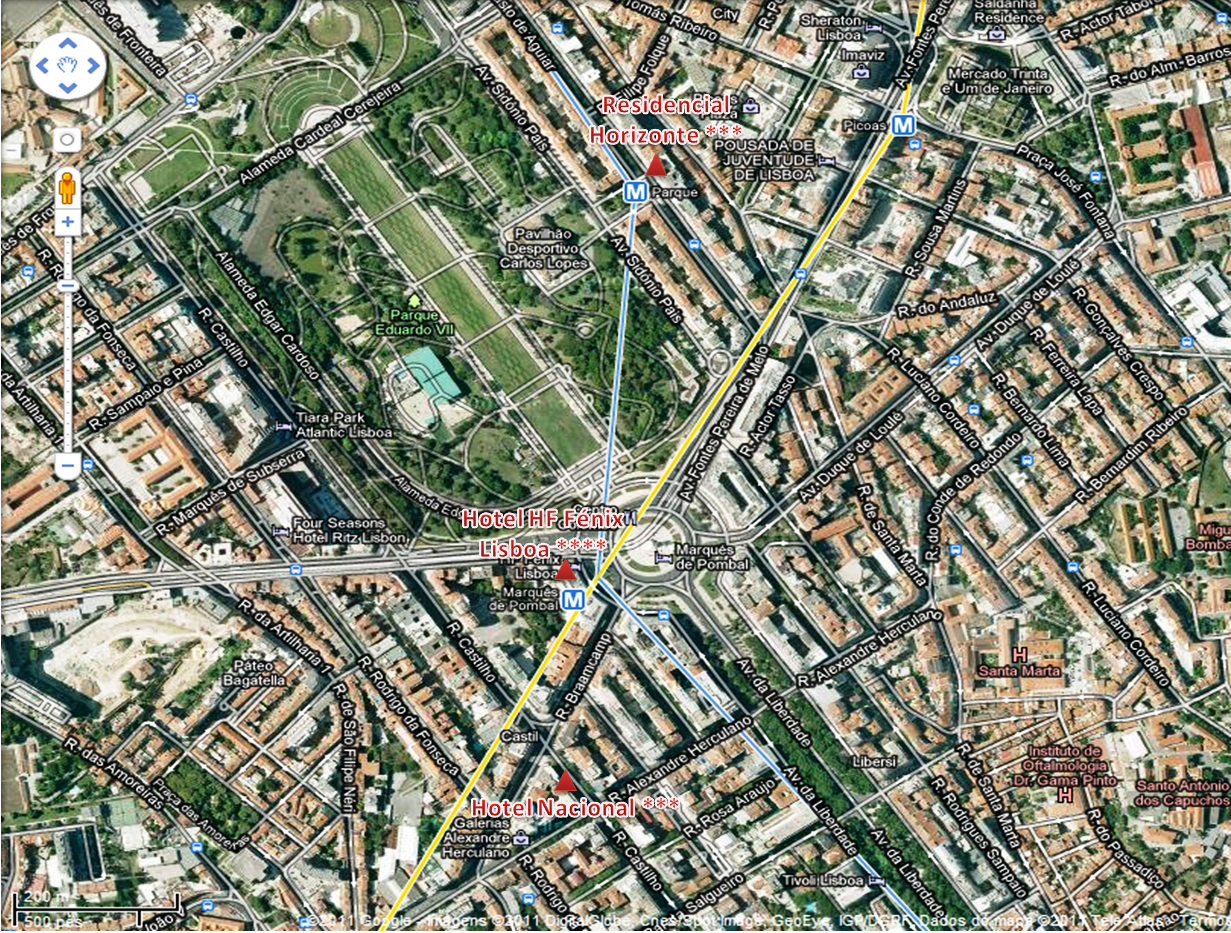 Important Notes:
In order to take advantage of the block booking reservation, please complete the online accommodation until 2nd May 2011 inclusive.
After 2nd May 2011, rooms and rates are subject to availability - please contact the Workshop Secretariat directly by fax: +351 21 406 08 29 or email: secretariatORFEUS@cplevents.pt.
The Workshop rate may be offered three days before and three days after the Workshop dates if rooms are available.
Accommodation invoices will be issued by the selected hotel at checkout.
The Secretariat will make reservations according to the check-in and check-out dates indicated on your Hotel Reservation Form. If you wish to change these, please inform the Secretariat in time.
All cancellations must be made in writing (cancellations will be accepted by fax: +351 21 406 08 29 or email: secretariatORFEUS@cplevents.pt) to CPL Events and received by the Workshop Secretariat by 17:00 local time on 24th May 2011.
For any changes to your reservation after 2nd May 2011, a handling fee of 30 € per booking will be charged. In the case of late cancellation (after 2nd May 2011), the first night will be charged.
After 10th May 2011 or in case of a "no show" the full number of nights reserved will be charged.
Methods of Payment
Credit Card information will be used ONLY to guarantee your booking.
Credit Card:
- No hotel booking can be processed or guaranteed unless the cardholder's details are provided in advance.
- All payments for accommodation will be made to the hotel at check-out.
Invoice will be issued directly by the selected hotel at check-out.